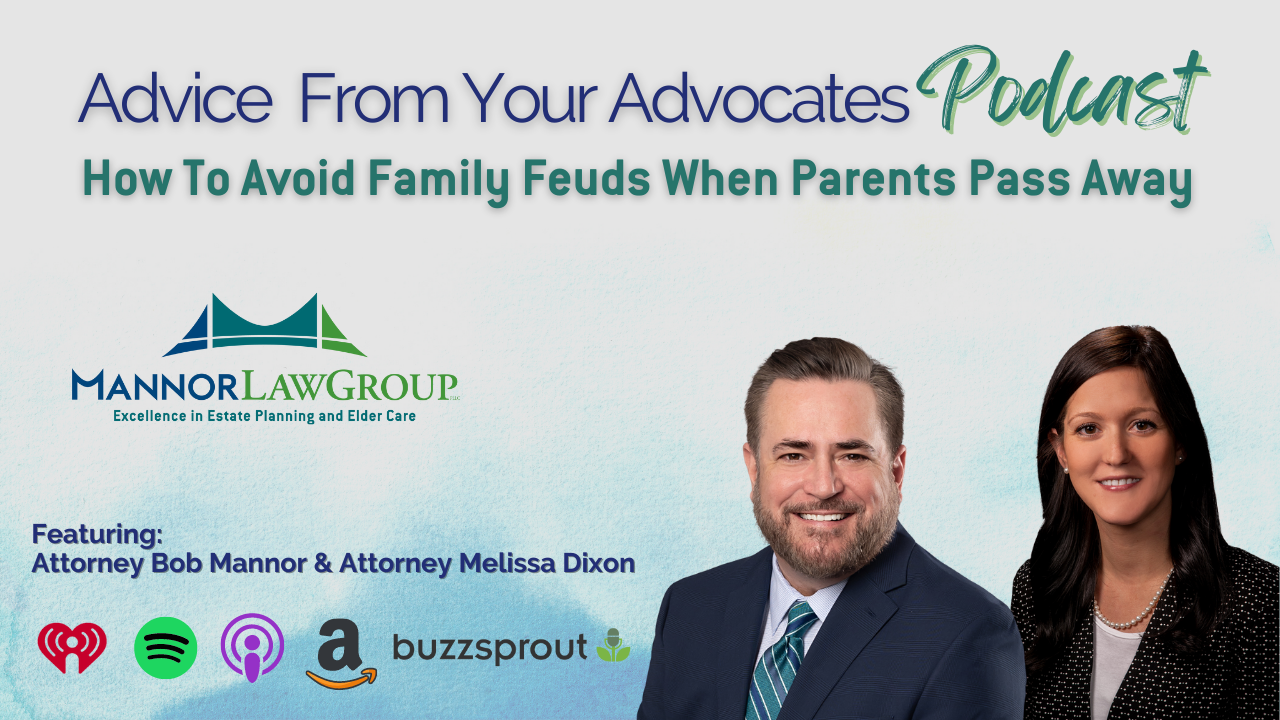 On this 16th episode of Advice From Your Advocates podcast, we featured our in house attorney, Melissa Dixon, who helps those specifically with death of a loved one. Melissa is also a Certified Dementia Practitioner and a VA accredited attorney.
There are often some misconceptions about what transpires after your loved one dies. Spoiler alert: there is no official reading of the will! Many people have an expectation that there will also be an immediate check or delivery of valuable at the ready waiting for them. This is also untrue, as administering an estate is a process that takes time. However, there are measures that you can partake in immediately after your loved one dies to protect and preserve their assets. Some urgent examples would be large assets like homes and cars, as it is crucial to preserve those from date of death forward.
If a trust has already been set up by your loved one and is listed as an additional insured policy, you should immediately consult an attorney. Often these situations are best and easily handled through an attorney you trust along with the assigned representative and/or executor. If you happen to be the executor on an estate, please know that this is not a job to be taken lightly and often comes with burdens along the way since you're the person liable for the estate. We cannot stress enough just how important it is as the executor to seek good legal advice and follow it – which is a nominal cost that should be taken off the estate.
Many people have revocable living trusts, but please note that after your parent dies, it is vital to ensure that the homeowners insurance is listed as an additional insured on the house, in order to be entitled.
Although families are eager to distribute the assets, often people make the mistake of not accounting for their loved ones upcoming bills, or next tax period of filing fees. This is why it is good to allow the slower distribution of an estate so that you can discover things, and not be in for a surprise. Here at Mannor Law Group we provide free analysis for those we did a trust or estate planning for, where we go over the guidelines and rules as to what to do next before the estate is distributed. This helps our clients to avoid potential mistakes that might cost the executor later through probate.
Tune in here to listen for more information, and please contact us for any questions regarding establishing a trust or help navigating one today!
Listen to this episode here on our website or on your favorite streaming platform.