Grand Blanc Probate Attorney
Guiding Families Through Difficult Moments in Flint, Rochester Hills, Brighton and the Surrounding Areas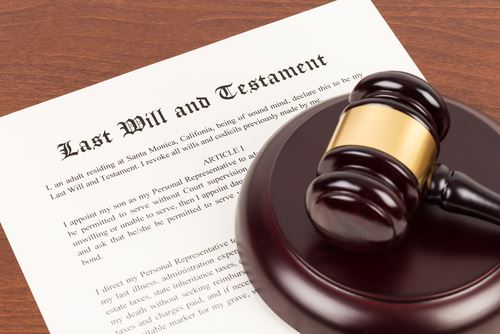 ​​​​When you lose a loved one, you need time to grieve and process the loss. Should you be named as the deceased's executor or personal representative, however, you assume the responsibilities of settling their estate and ensuring their final wishes are honored. Probate can quickly become a time- and resource-consuming process that overwhelms family members unfamiliar with what is expected or required of them.
Our Grand Blanc probate lawyers at Mannor Law Group, PLLC can serve as your guide and assist personal representatives every step of the way. Our team has extensive knowledge of probate law and can empower you with the knowledge and resources that you need to protect the intentions of your loved one. Although we have helped many families settle issues related to probate, we understand that no two cases are the same, and we make sure to treat each case as such. Contact us today to schedule a free consultation or to learn more about what we can do to help you.
Let our team help you through this difficult moment. Call (810) 645-8426 or contact us online to learn more about how we can help.
What is Probate?
Probate is the legal proceeding that validates a will to settle an estate. This proceeding also takes place in the case that the descendant loses his or her life intestate (that being without leaving a will behind). Probate is often times a long and complicated process. Going through the probate process alone can be extremely time-consuming and tiresome.
An experienced probate attorney can help to provide you with the support and guidance that you need during this time. Losing a loved one is extremely difficult, and having to worry about probate can add stress that can be alleviated with the help of an experienced lawyer. Your lawyer will be there to help guide you through each step of the process.
Who Serves as the Personal Representative in Michigan?
The personal representative, or executor, is the individual appointed to manage the final affairs of the deceased and their estate. If an executor is not specified in an estate plan (or if no estate plan exists), the court will appoint a personal representative.
In many cases, individuals will choose to name a close family member, such as their spouse or adult child, as their personal representative. This designation must be made in their last will and testament. When no will can be found, Michigan courts tend to prioritize immediate family members when selecting an executor.
How Probate Works in Michigan
Going through probate requires settling the decedent's estate with the appropriate Michigan court. Many do not realize that even an efficient probate process that is free of conflict can last for over a year, and its events are a matter of public record. Many choose to employ trusts to avoid probate as much as possible.
Probate begins with the identification and submittal of the deceased's last will and testament. This will should identify an executor that, pending approval from the court, will assume control of the decedent's assets and manage the remainder of the process.
Heirs and beneficiaries can contest the legitimacy of a will should they believe that it is for some reason invalid. Some choose to do this because they feel they do not stand to receive what they believe they are entitled to in the current version of the will. These disputes can drag out probate and will likely require legal assistance to favorably resolve.
Once a will has been accepted and any conflicts have been settled, the personal representative must carry out the process of inventorying and distributing the decedent's assets. This will involve both following the instructions of the will as well as paying creditors and meeting under obligations under state and federal law. This can be a protracted and labor-intensive process, especially if the personal representative has limited experience managing an estate.
Our Grand Blanc probate attorneys can assist personal representatives with many of their responsibilities, including:
Filing all appropriate end-of-life documents with the probate court, including the last will and testament. Probate cannot begin until the relevant paperwork has been submitted and processed through the court. We can assist you in filing the necessary documents and correctly submitting the Petition to the appropriate court.
Notifying all heirs, beneficiaries, interested parties and creditors is a necessary step. Everyone with a legal interest in the deceased's estate must be informed of their passing. Personal representatives have a responsibility to reasonably locate living heirs and interested parties, including beneficiaries named in the decedent's will and any creditors to whom the decedent owed debts. This gives heirs and beneficiaries the opportunity to contest the legitimacy of a will, if necessary. Creditors will be able to file claims to collect from the estate.
Securing tangible property. The personal representative must go through the process of physically obtaining any personal property and documentation that transfers temporary ownership to them. This can include the title or deed to the decedent's residence.
Locating, appraising, and inventorying all known assets. Personal representatives are required to provide an exhaustive inventory of the entirety of the decedent's property, including the approximate value of each asset. This may require facilitating appraisals for real estate, vehicles, and other high-value assets.
Facilitating payments to creditors. The distribution of assets cannot begin until all valid and remaining debts have been settled. There is a specific order and priority in which debts must be paid. The personal representative must address each debt and secure creditor releases. In the event that there are not enough financial resources to pay all remaining debts, liquidating some property may become necessary. If the total amount of debt exceeds the total value of the estate, debtors must be compensated on a priority schedule. We can guide you through this sometimes-confusing process and ensure all debts are appropriately settled.
Processing and obtaining any life insurance benefits.
Filing state and federal tax returns. The personal representative may be required to file the decedent's final tax returns and make any necessary payments to the IRS. They must also obtain closing releases from all relevant taxing authorities and consider the implications of any estate taxes.
Distributing assets to beneficiaries. Once taxes and debts have been paid, the personal representative may facilitate bequests to loved ones per the instructions of the last will and testament.
Closing through the estate via a final accounting. The work of the personal representative will be reviewed by the probate court, and the final report should include a history of all actions and transactions taken during the process. This will assure the court and the decedent's beneficiaries that the estate was handled appropriately.
How Can A Probate Attorney Help You?
The extent of these responsibilities can quickly overwhelm a family member unexpectedly assigned to be a personal representative, especially if they are still mourning their loss. Having an experienced lawyer by your side will help to ensure that you have all of the support and guidance that you need during this difficult time.
Your probate attorney can help you by:
Providing you with objective legal guidance
Offering you emotional support
Saving you time and money by preventing you from making costly mistakes
Handling all of the paperwork involved with the probate
Protecting your rights
Helping you with the Estate Planning process
Identifying all estate assets
Our Grand Blanc probate lawyers at Mannor Law Group, PLLC can give you the assistance you need to efficiently and effectively settle your loved one's estate. We can support you at every stage of the probate process and help you overcome any challenges or obstacles that arise.
Schedule a consultation with our team by calling (810) 645-8426 or contacting us online. Serving Grand Blanc, Flint, Rochester Hills, Brighton and all of Mid-Michigan. Comprehensive, Holistic Approach to Planning Through Personal Care, Support, and Education

Nationally Board Certified as an Elder Law Attorney by the National Elder Law Foundation

Specialized Workshops Offered Throughout the Year to Support You and Your Family
Life Is Complicated.
Protecting Your Family and Yourself

Doesn't Have to Be.