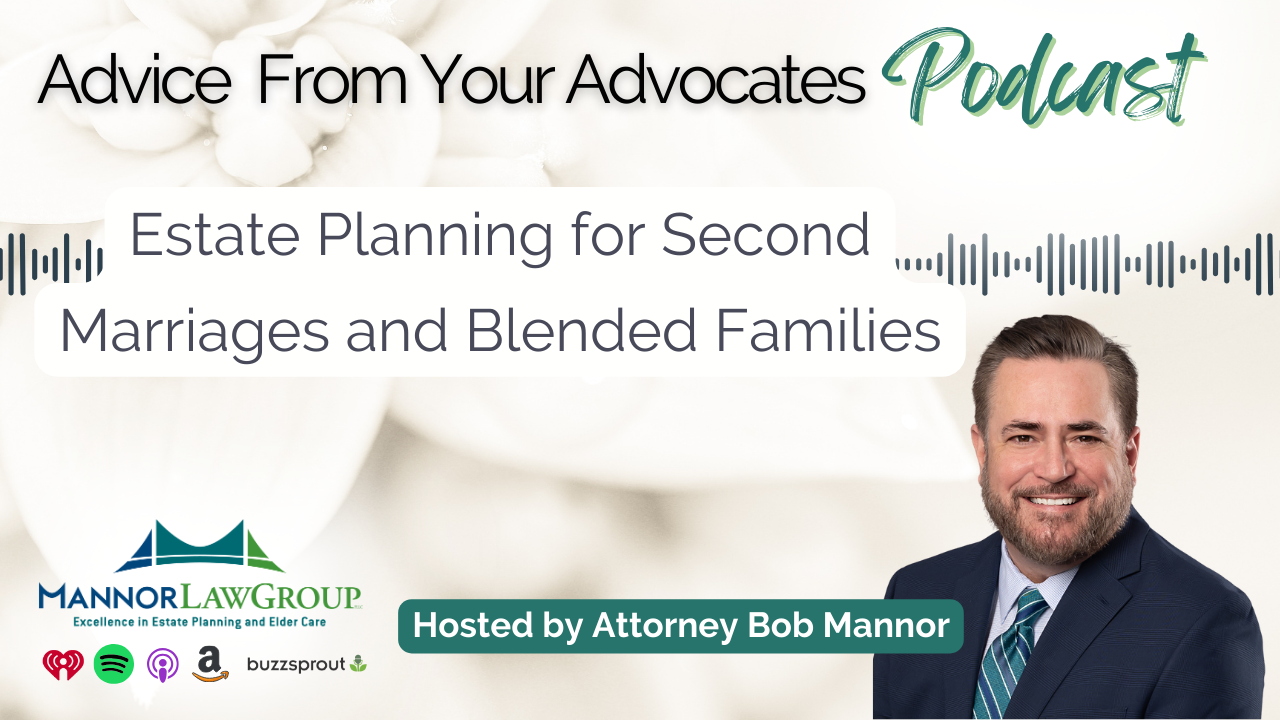 In our latest Advice From Your Advocates podcast episode, Attorney Bob Mannor discusses the often overlooked and complex world of estate planning for second marriages and blended families. This topic is of utmost importance and requires careful consideration and planning. Bob provides guidance on this intricate subject, emphasizing the importance of having a detailed plan not only after both spouses have passed away but also in case one or both partners become incapacitated from illness or injury.
One common pitfall Bob highlights in the podcast is the risk associated with adding your children's names to your assets. Using a real-life example, he demonstrates how an ill-conceived estate plan can lead to expectations and reality not matching up, resulting in unwanted consequences.
Bob also delves deeper into asset distribution, exploring the nuances of revocable living trusts. These trusts play a vital role in ensuring your spouse and children are well taken care of after your demise. They allow for flexibility in planning for various future scenarios, possibly involving remarriage or undue influence. A revocable living trust offers the added benefit of accounting for what happens if your spouse remarries or if they are subject to undue influence.
Moreover, planning for unexpected circumstances is another aspect Bob covers in depth. A trust can protect against the surviving spouse potentially depleting all assets, providing security for the future. Bob underscores the importance of setting up a trust that sets restrictions and prevents the surviving spouse from taking all the assets out of the trust and creating a new one.
This episode goes further to emphasize the importance of planning for care, as many of us will need someone else to take care of us before we die. Bob outlines how to access the different government benefits that can help pay for care and how to ensure the assets are protected in a crisis. Finally, Bob discusses how to set up an estate plan to give you the best chances of accessing those benefits.
This episode is a critical discussion that highlights the need for a carefully crafted estate plan for second marriages and blended families. This plan should address asset distribution, potential remarriage, planning for unexpected circumstances, and maximizing government benefits. Whether you're in a second marriage, have a blended family, or are planning for one, understanding these complexities is essential to ensuring your loved ones are protected and taken care of after your demise.
By discussing these issues in depth, we aim to shed light on this intricate topic, guiding you through the complexities of estate planning for second marriages and blended families. Listen to the full episode here or by looking up Advice From Your Advocates wherever you listen to podcasts. We've also included a list of listening options near the bottom of this page.
Watch a clip of this episode below: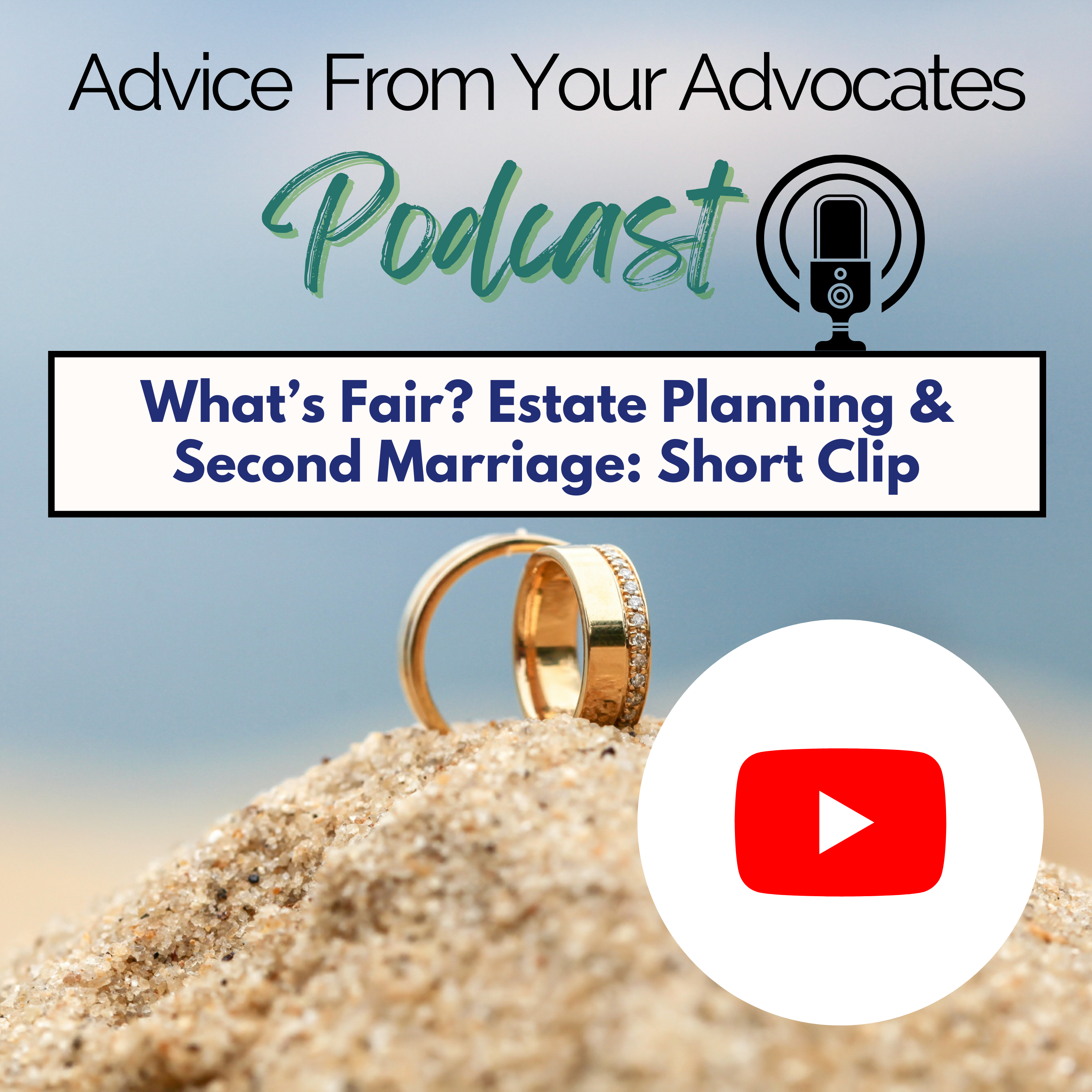 How To Listen to Advice From Your Advocates Podcast: