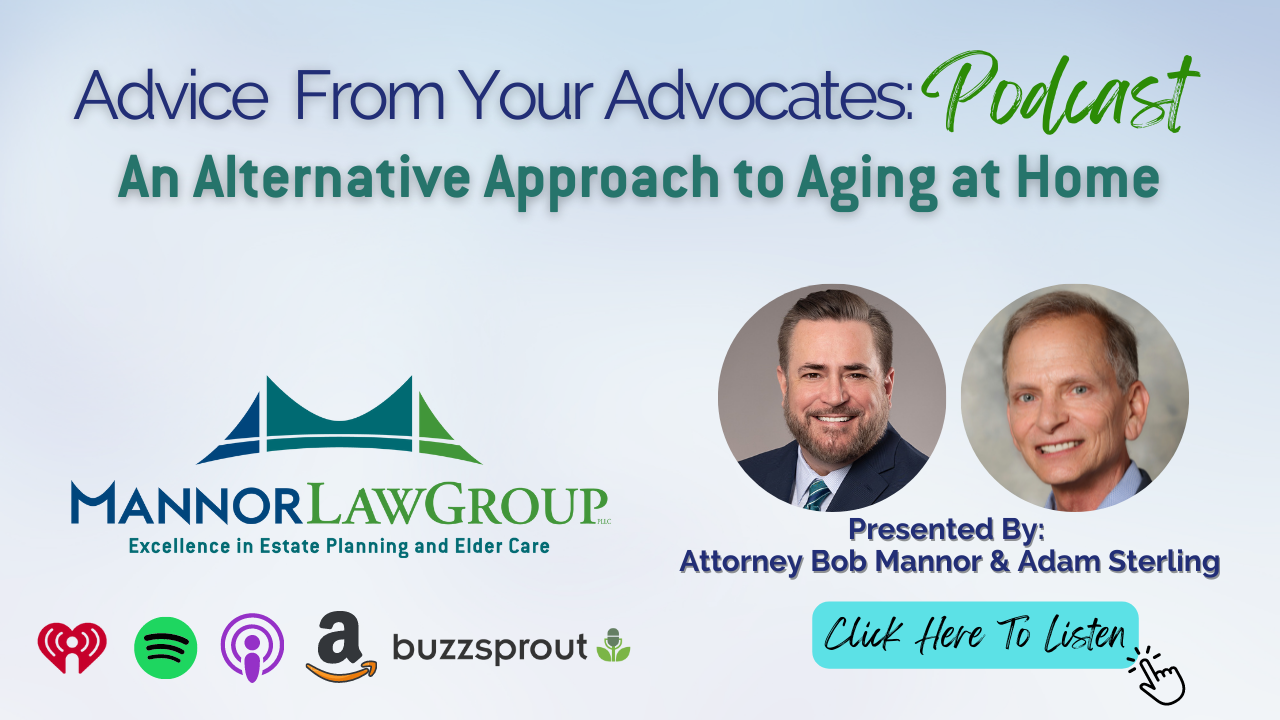 On this special episode replay of Advice From Your Advocates podcast – Bob sat down with Adam Sterling, Director of Business Development at Allegria Village Senior Living. Over the course of Adam's 30+ years in the senior community, he has served in a wide variety of roles both in senior living and aging services.
In this conversation, Bob and Adam dive deep into cultural norms and misconceptions about senior care facilities in general. They explore the overall cultural resistance to them and the negative outlook that many people feel when considering these options for themselves or their loved ones. However, some people might not know that many of these facilities meet the elderly person at their level and where their needs are at.
For example, many residents move into these facilities before they truly need frequent assistance to build relationships within the community and the various caregivers there. These facilities provide socialization that a senior might not be getting while living at home, as well as physical exercise opportunities, which are crucial to memory care and physical health.
Many seniors in these settings often find that they are more active and stimulated amongst their peers than on their own or living with loved ones. Another surprise for families is that sometimes these communities often end up costing the same amount or less money than maintaining a home, as many people miscalculate the magnitude of forgotten costs with day-to-day living.
In lieu of the recent COVID health crisis, people from all demographics finally have a sense of what isolation can do to anyone, and therefore can completely relate to how it can feel for seniors who may be experiencing this at home.
At Mannor Law Group, we have a team of care providers, including Social Workers, on our staff that are ready and able to help ensure that the transition of moving does not bear a dreaded burden. We have contacts that we work with frequently to ensure that this is a seamless process for families and elders alike. We also discussed the importance of assessments, to be sure that the family and the care facility agree that it will be a good match for the senior. Although not all assessments can highlight issues later, it is an integral step for all involved to feel confident in making the move. We know just how delicate these decisions are and will continue to highlight these important factors on various episodes and remain vigilant on new protocols for our clients.
Watch the video here or listen to the podcast on your favorite streaming platform.
For more information, please tune in or email us at: info@mannorlaw.com or visit the Beyond Driving With Dignity website.