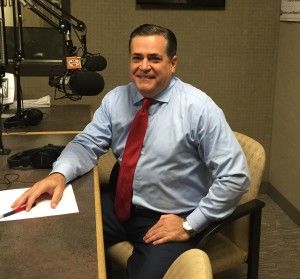 Certified Elder Law Attorney Bob Mannor, from the Mannor Law Group, joins Wendy as her guest for this program. Bob is one of only 18 certified elder law attorneys in the State of Michigan. Elder Law attorneys specialize in long term care planning; not just for when you pass on, but when you continue to live, and you need your assets to be protected. Bob and Wendy discuss the rumors/myths, the how to's, why, and when to protect your assets from the costs of nursing homes. Be sure to tune in to this program for valuable information regarding your future financial plans.
https://soundcloud.com/next-steps-for-seniors/nsfspgm2015december13


You can find this broadcast and more posted on the Next Steps 4 Seniors Facebook page and on the Soundcloud website www.soundcloud.com and app. The Next Steps 4 Seniors radio program airs every Sunday at 10am on WDTK 92.7 FM or 1400 AM. The goal of this program is to keep families informed with up-to-date resources and information to assist in making the right decisions for themselves and their loved one's care. You can also stream live each Sunday at www.newstalk1400.us.