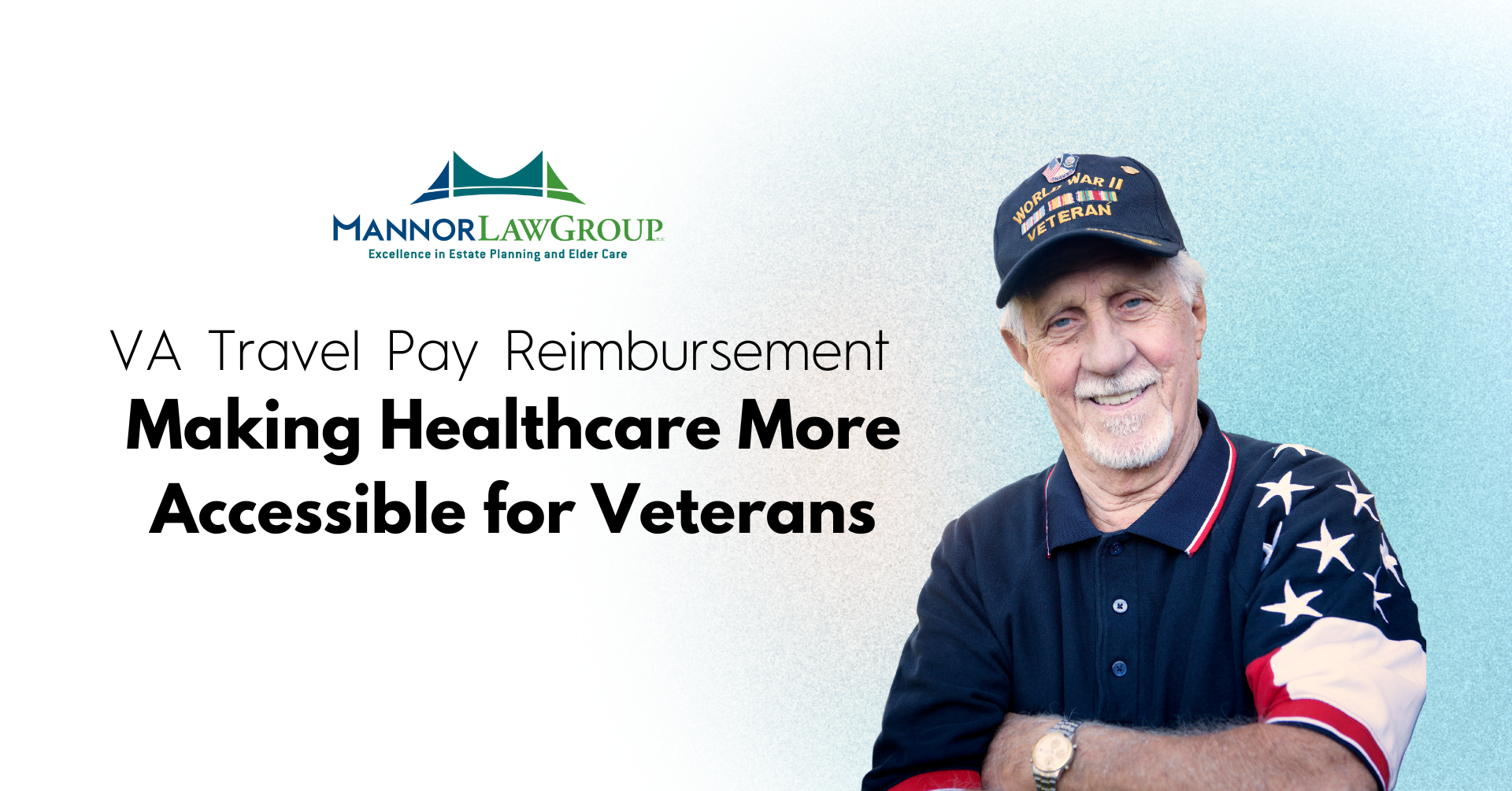 When we think of Veterans benefits, we often think about two well-known benefits; Compensation (sometimes referred to as Disability benefits) and Pension. The truth is there are several other, less well known, benefits available to Veterans. One such benefit is VA Travel Pay Reimbursement. This benefit pays eligible Veterans (and in some cases, even their caregivers) for expenses related to traveling to a VA facility to receive care. Veterans can be compensated for travel to and from a VA health facility.
To claim this benefit, the Veteran must complete a Veteran/Beneficiary Claim for Reimbursement of Travel Expenses VA Form 10-3542. This form is available online and at VA facilities providing care. The Veteran can submit the completed form and travel receipts in person or online. Each VA facility has a dedicated Beneficiary Travel Point of Contact. To receive payments Veteran's must also sign up for direct deposit with the VA.
As with all VA benefits, not all Veterans qualify for this benefit. To qualify, the Veteran must be receiving care at a VA facility or a VA-approved facility. The VA will pay for expenses to travel to the closest VA facility that can provide the care the Veteran needs, unless a doctor says they need to travel to a different facility.
This means the Veteran must go to their local VA unless their doctor determines they need specialty care at a facility further away. Except for in emergency situations, travel costs for care at a non-VA facility will only be reimbursed if the care was approved in advance. Additionally, one of the following conditions must also be true to qualify:
The Veteran must have a VA disability rating of 30% or higher.
The Veteran is traveling for treatment of a service-connected condition, even if the VA disability rating is less than 30%.
The Veteran receives a VA pension.
The Veteran has an income that is below the maximum annual VA pension rate.
The Veteran cannot afford to pay for travel, as defined by VA guidelines.
The Veteran is traveling for one of these reasons: A scheduled VA claim exam (also called a compensation and pension, or C&P, exam), to get a service dog, or for VA-approved transplant care.
If a caregiver is looking to be reimbursed for travel expenses, there are stricter qualifications. A caregiver must be traveling to receive Caregiver training under the National Caregiver Program, traveling as the Veterans medically required caregiver or be the Veterans transplant care donor or support person.
A Veteran will receive round-trip mileage, calculated by the VA, for the shortest mappable distance from the Veterans home to the VA facility. Currently, the VA is paying 41.5 cents per mile. The VA travel pay reimbursement will also cover bridge, road and tunnel costs, parking, taxi fares, plane fares, public transportation ticket costs, and, when approved, transportation by emergency or specialty vehicle, meals and lodging.
With the cost of living on the rise, Travel Reimbursement is one way to relieve some of the financial burdens our Veterans are facing. Compensation for travel expenses is an under-utilized benefit that we hope more Veterans will take advantage of.
If you would like to learn more about veterans benefits and if you or someone you care for may qualify, please contact Mannor Law Group today.