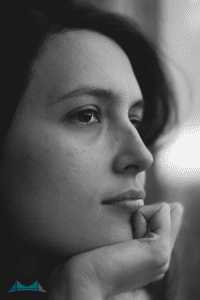 Whether you're planning for your own future, or you're facing the recent loss of a spouse or loved one with bills, you may be wondering…
"What Happens to Unpaid Bills When You Die?"
Did you know, per Michigan Law, most creditors have three years from the day that someone dies to sue for payment of an unpaid bill? 
You may be wondering how a Personal Representative of an Estate, or the Trustee of a Trust, could comfortably proceed with making distributions to beneficiaries or completing the other required administrative tasks in a timely fashion, with a three-year creditor claims window!
With a Probate Estate Administration, the Personal Representative cannot close the Estate without swearing to seven different factors. One of those factors is that the Personal Representative has published a Notice to Creditors and that the time for creditors presenting claims has expired.  The Personal Representative must also swear that they have fully administered the Estate by paying, settling, or disposing of claims that were presented, the Estate and administration expenses, and all other taxes.
Being certain of resolving any unpaid creditor bills is not something to take lightly.  The Personal Representative or Trustee can be held liable if this portion is not handled appropriately.
But how can the Personal Representative or Trustee possibly know what all creditors may exist?
For that very reason, the law allows a measure for reducing the creditor claims window down to just four months.  The four-month clock starts by publishing a Notice to Creditors. The publication will run for one day in the legal notices section of the newspaper, in the County where the deceased resided.  The notice will tell the creditor where to send the claim and when the claims period expires. If a claim is not submitted within this timeframe, the claim is barred and does not have to be paid. 
During any active Probate Administration, a publication to creditors must always take place and as such, many Probate Courts will submit the request for publication on behalf of the Personal Representative.  This ensures that creditors have an opportunity to make a claim and is a lawful means for reducing the claim window down to a manageable timeframe. Not all Courts will initiate this process, so it is important to confirm that it has been done.
Like the Probate Estate, the Revocable Trust remains subject to expenses and creditor claims after the death of the Trust maker. 
As a result, the Trustee of a Trust also has a duty to publish a Notice to Creditors including where to submit the claim and when the claims window expires.  If a Probate Estate has not been opened and does not need to be opened, the Trustee must publish a Notice to Creditors.
After the four months have elapsed, the Personal Representative or Trustee will gather and pay any claims.
If the Probate Estate assets or Trust assets are insufficient to satisfy all claims, the Personal Representative or Trustee will follow Michigan Law to determine the priority of debts, which are currently as follows:
(a) Costs and expenses of administration of the decedent's estate.
(b) Reasonable funeral and burial expenses.
(c) Homestead allowance.
(d) Family allowance.
(e) Exempt property.
(f) Debts and taxes with priority under federal law.
(g) Reasonable and necessary medical and hospital expenses of the decedent's last illness, including compensation of a person attending the decedent.
(h) Debts and taxes with priority under other laws of this state.
(i) All other claims.
Lastly, for insolvent Trusts or Estates, where there are more debts than there are assets, creditors will very likely try to collect the money from anyone willing to pay.  Fortunately, in Michigan, the Personal Representative, Trustee, or other family members do not become personally liable for the unpaid debts of the deceased person – unless they were a joint owner or guarantor on the original loan.  Therefore, if there are not enough funds to resolve the debts, they may go unpaid upon death.
What To Do Next
If you're concerned about what happens to your debts after you die, or if you're currently handling an Estate or Probate Administration and are concerned this could be an issue for you, please contact our office today.